Welcome to my new website and my blog, Truth!
I first started Truth back in 2002. I explain the reason why I started this blog and why I thought of calling it that way right here. If you have time to kill (lots of it) you can go and read through my Truth stories from back when I was touring heavily. I used to write all the time, mostly about the funny stories that happened to me on tour, occasionally about the less amusing ones, and of course also about any relevant information that I thought people should know, hence why I called it Truth.
I recently read through a few old stories and it's funny how back then my english was evidently poorer, and also how young and naive I was. But whatever I wrote and however I wrote it felt right at the time, and I wouldn't erase my past as it's part of who I am today.
Speaking of who I am today, the main reason I decided to write this story is because I would like to re-introduce myself to the ones who think they know me, and to introduce myself to the ones who don't and who happen to read this.
Seat back and relax. This reading will take approximately 11 minutes of your time.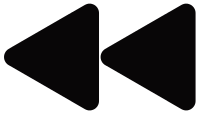 Rewind
I started DJing in 1996. In 1997-1998 I started producing loads of music, which all started coming out on various labels across the planet in 1999. That same year I started my own label Relentless, which became Iturnem in 2003 in order to avoid legal problems with another label called Relentless in the UK. You can read about it here.
Releasing so much music made me fairly quickly established at an international level, which was exactly my goal back then, and after only a few years I was already playing everywhere on the planet, in the very best clubs and among the very best DJ's.
As I was constantly touring, the more years went by the less music I was making, except for a few releases and remixes here and there. I just didn't have the time, nor was I taking any. And what about time off or vacation? Even less. Actually, never.
I could never say no to gigs. I just didn't know how to.
Although I've played all over the world many, many times (as per a calculation based from 4 years ago when I reached the Million Miles Frequent Flyer Status on Air Canada, I have been around the world 43 times), my biggest market has always been Europe. So on top of multiple yearly Asia, Australia, North and South America trips, I flew A LOT of Montreal – Europe roundtrips in my life.
From 2002 to 2003, and then from 2005 until 2009, I've had a "pied-à-terre" in London and Paris respectively. That made travelling much easier for me. But although I had homes in these lovely European cities, my life and my heart were always in Montreal. Even if at the end of my working weekends I was going back to my own flat, it was never the same as when I was finally flying back to Montreal after the 3-4-5 straight weeks at a time that I was away, simply because for me Montreal is where home is. It's where my studio is and it's where my family and most of my close friends are.
I finally left Paris in 2009 and started the weekend roundtrips again, which is what I've been doing since, and still to this day.
Hard.
At some point during my career, every time I was away I felt like my life was just about waiting. Waiting for next weekend's gigs, and then the following ones, and then the following ones again and so on until I was waiting to finally fly back home, where I would enjoy about 2 minutes of family and friends before leaving again for a while.
That was my life: work and wait, with all the benefits that came with it of course. Let me set something straight here, I had a great life! But every great thing comes with a price.
I especially started feeling that way after a very specific moment that changed my life completely… It's when my dad passed away on December 24th 2006. That is when I realized that life was too short to spend ALL of my time working and waiting, regardless of the benefits I got in return. Too short to constantly be far from my loved ones; too short to keep saying "I'd like to do this, learn to do that, enjoy more of this, make more of that, see more of him or her" and so on and so forth, every day, every week, every month, year after year…
Losing my dad really changed my view on life, on relationships, on my work, it basically changed all my convictions. All of a sudden, nothing was really THAT important anymore. No amount of gigs, no amount of success or achievements would ever bring my father back, nor the time I didn't spend with him because I was always too busy.
Alas, how many times do I remember having said exactly that in my life: "I can't now, I'm too busy"…
After my dad passed away I started writing like crazy. I noticed that it's around that same time that I stopped writing as many Truth stories as I used to, because I was writing more personal stuff, lots of poems, which was the only thing that made me feel better.
Sure I was still DJing, but I felt like a robot. I kept doing what I had always done but felt somewhat empty and disconnected. Something was different. I didn't quite know what it was, nor if things would ever come back as they were before.
Today I get it. That was grief.
I started searching myself heavily. And since music is what I do, I searched myself through it.
And for the first time in my career I decided to say no to some gigs.
Hard.
Learning to say no in my profession was the toughest thing I learned to do. More difficult than learning to play guitar! But it was necessary.
With all the writing I was doing, and thanks to the fact I took some time off and travelled a bit less, I ended up with enough material for an entire album.
I'm No Human, my first artist album, was born between 2007 and 2008, got signed to Maple Music/Universal towards the end of 2008 and released in May of 2009. It was my first album as a singer, my first Juno Nomination ever (for Dance Album of the year – 2010) and also the first time I had a massive hit on the radio with my single I'm Running (feat. Sam Roberts).
In order to tour I'm No Human, which wasn't really a techno album but more on the popish side of electronic music, I created a band. Of course I wasn't going to tour it as a DJ; I'm mainly a techno DJ who strictly plays underground music.
So after the release of my album in 2009 and throughout 2010 I dedicated most of my time to my live gigs and a bit less time to my DJ gigs. It was only normal; I wanted to make the best out of my album adventure.
Touring with a band, playing live instruments, singing live, were all truly amazing learning experiences! As it was to make my album. I really learned a lot. It was a big challenge to say the least. And it's sad to say but it's nothing that my DJ career would have ever brought me or taught me, because it's an entirely different thing. So I'm extremely grateful for having had the chance to learn and experience all of that.
In 2012, I released my second artist album, Many Shades Of Grey, which was even more popish than the first. By the way, for those who wonder, NO it wasn't called after the book Fifty Shades Of Grey. The book started taking off months after I had already released my album so it was pure coincidence. If you were really wondering, come on now… I'm a bit more original than that.
Since the release of I'm No Human I got often approached to make remixes for pop artists, produce music for video games, tv ads, movies, etc. And I was totally up for all the challenges and the learning curve ahead!
I know that during those years a lot of people in the techno scene as well as some of my fans thought I wasn't doing anything anymore, just because I wasn't strictly making techno, but I was actually producing more than ever. The variety and all the new challenges gave me a second wind during my self-searching period. Because doing what I had always done and mastered so well wasn't enough for me anymore. I needed to surpass myself. If I had to describe myself in a few words, I would say "curious", "eager to learn" and "never satisfied".
I consider that I've achieved a lot of different things throughout my career. And although in any given career, change, evolution and alternative projects are regarded as great pluses to one's career baggage, I have experienced that unfortunately in the techno scene it's not the same at all. On the contrary, there is a lot of close mindedness and sometimes even resentment when you dare doing anything else than the style you're loved or known for and if you dare just exploring different avenues with your music.
It's a business of purists.
I do limit my DJ sound to techno. Because I make people dance and techno has this powerful and incomparable drive that, for my taste, no other music has.
I also do like my single malt scotch straight up! 🙂
But when it comes to producing music, I'm no purist. Why limit oneself? To prove what?
But I have to be honest: it took me a long time to get to think that way. I used to be very good at limiting myself and judging myself harshly as soon as my hands would create a melody that was made of more than two half tones next to each other on the keyboard. Evidently the business I was in rubbed off on me…
Nevertheless, there was a part of me craving to come to life, one that wanted to create without boundaries and to open up, no matter what the consequences. If we all had a motto like north american cars have one on the license plate, mine would definitely be "authenticity".
Most artists evolve. Some never do, it's true, and good for them if they can constantly serve people the satisfaction that the "brand" they've made themselves into offers, but I'd have a very hard time believing that the ones who just act as a brand don't ever get bored with what they do. If they are real artists, and not just a business plan, they probably long for some change, but either they won't admit it or they probably won't have the guts to try different things out, as this business is a very unmerciful one. Dare trying something different and you will pay. Trust me, I know it for a fact.
Promoters who thought I was going to get to their club and play my pop songs as a DJ; colleagues I ran into at festivals who looked at me all surprised and asked me "You're still DJing? I thought you stopped."…
Been there, heard that, bought the t-shirt, re-sold it on e-bay.
That's why I guess some artists come up with different names for different projects. But I'm against that mentality, even if I'll be a one-woman army about it! As a matter of fact, I stopped releasing under Barbara Brown (my A.K.A House Music producer name) about 11 years ago, and it's not because I don't make housier stuff anymore. And it is also why releasing my two albums under a different name was always out of question for me. I don't want to hide behind names. This is who I am. And I really thought people would understand the different facets of an artist.
I tend to be naive sometimes…
But although many didn't understand that, I'm more than aware that a lot of people did and kept following me no matter what. I'm also aware that my different facets made me conquer new hearts from new fans so I'm extremely grateful for that.
I think the beauty of letting one go wandering and exploring different avenues is that chances are that one's going to naturally come back to one's first love. Not because one has to, but because one wants to. It's exactly what happened to me.
In 2014, seven years after my last official techno release on Border Community, I started making techno again (see releases on Bedrock and Tulipa) because I truly missed it and because I really felt like it, not because I had to.
2015 just started and I already have releases lined-up on Tronic (March 30th), on Loose Records (April 27th) and there will be more releases later this year.
My goal is to relaunch Iturnem eventually. I wanted to do that last year but I decided to wait and relaunch it only after I'd have some solid releases out on established labels.
When I was a young DJ, I used to say that the only reason why I was making music was so that I could tour internationally. It was true back then. The only thing I wanted to do was DJing 24/7. Today I actually truly enjoy producing, more than ever. Maybe because of all the different things I've done in the past few years. Diversity allows you to grow and avoid boredom.
Of course I still love and will always love DJing, there's no question about that, it's a second nature for me. But it comes with its load of traveling, tiredness, loneliness and, in my case, waiting, which frankly are all things I don't miss when I'm working in the studio. So I DJ less now, and probably enjoy it more when I do. Meanwhile, I gladly work in the studio everyday and it's not that easy to get me out of there.
Remember, I finally learned to say no…
So if you don't see much of me like before in your favorite clubs and festivals, just know this: I'm not gone anywhere. I'm making music, I'm enjoying life, and I'm doing it now.
No more "laters".
Thank you for reading me. And thanks to all my fans from the bottom of my heart for always being there throughout all my adventures, my experiments and my evolution as an artist. Without you, I would have no career, it's as simple as that. You have given me the opportunity to do what I love, day in day out, regardless of the format or style, for nearly 20 years. And still counting…
I am not done surprising you yet! 🙂
Love
Barbara